Wien-Alsergrund,
Österreich
Währinger Gürtel 18-20, AKH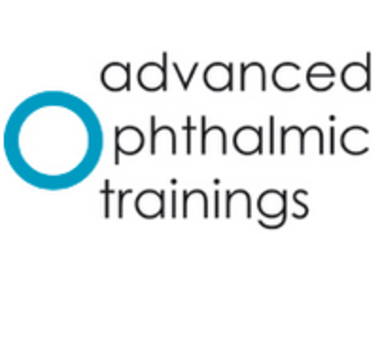 8th International course on OPHTHALMIC AND OCULOPLASTIC RECONSTRUCTION AND TRAUMA SURGERY
hosted by
Prof. Ursula Schmidt-Erfurth, MD
Chair of the Department of Ophthalmology, Medical University Vienna
course directors
Prof. Franz-Josef Steinkogler, MD
Former Head of oculoplastic and lacrimal surgery
Medical University Vienna
Stephan Kaminski, MD
Vienna
Faculty
Prof. Franz-Josef Steinkogler, MD
Stephan Kaminski, MD
Prof. Andreas Kuchar, MD
Prof. Gerald Schmidinger, MD
Prof. Julius Lukas, MD
Prof. Roman Dunavölgyi, MD

hands-on training
Suturing techniques
Lid reconstruction
Lacrimal reconstruction
Corneal laceration and perforations
Corneal transplantation
Scleral rupture
Keratoplasty à chaud
Globe rupture
Participants:
This in-depth workshop is addressed to hospital based ophthalmic surgeons and ophthalmologic practitioners to improve their theoretical and practical competence in a unique manner.
Please note: Due to the extraordinary course setup the number of participants is limited to a maximum of 15 persons.
Approach and method:
The lectures are followed by a step-by-step approach. Assisted with video equipment the course directors will demonstrate live how to perform the adequate surgical procedure before you will work directly on your own human specimen. A team of medical instructors will respond to your questions taking your individual skills into consideration, give advice and personal assistance.
Employees of advanced ophthalmic trainings will assist you with the surgical equipment. To keep concentration on a high level, several coffee breaks and lunch are included.
Completion:
Participants from Austria will receive DFP points. All participants will receive a certificate at the end of the course
Participation fee:
EUR 2.850,- (+ 20% VAT)
Dress code:
Comfortable; laboratory clothing will be provided
Programm
Goal:
Proficiency in the theoretical foundations, the performance of different surgical techniques and the management of complications within complex oculoplastic and reconstructive operations of cornea, sclera, lids and lacrimal system.
Content and programme:
The 3 day course consists of compact lectures which cover the theoretical basics for the following extensive hands-on wet-labs.
The main topics are:
Suturing techniques (corneal, scleral, lid, lacrimal)
Lid reconstruction (skin grafts)
Lacrimal reconstruction (silicon ring intubation, bicanaliculary intubation to the nose)
Corneal laceration and perforations
Scleral rupture
Corneal transplantation
Keratoplasty à chaud
Globe rupture

The microsurgical training modules will be accompanied by lectures. Each participant will have a minimum duration of 14 hours for extensive hands-on surgeries on the human tissue.
The programme of the first day concentrates on the theoretical background. In addition to lectures, the second and third day focus mainly on intensive practical trainings.
Angehängte Dateien
2016_01_19_traumakongress_8_web_mi...