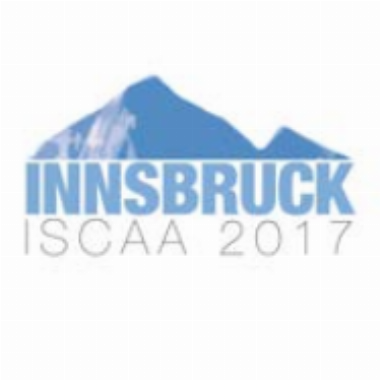 9th International Symposium of Clinical and Applied Anatomy
Dear Colleagues, past and future Participants, Guests, and Friends!

It is our most sincere pleasure to cordially invite you to the 9th International Symposium of Clinical and Applied Anatomy! We, the Organizing Committee and I, are proud to welcome you from 9th to 12th September 2017 here in Innsbruck.
This year we will start the ISCAA on a Saturday and continue to Tuesday - giving you the opportunity to spend the remaining week in marvelous surroundings!

It will be a great challenge to meet the outstanding past symposia held in Budapest, Bratislava, Rijeka and so on.
Therefore we need you - your presence and your contributions! It is you who will make this upcoming symposium famous again for the well-known high standard of scientific merits. In addition, we want to continue to give early career scholars and postgraduates an easy platform to present their valuable work, to get constructive feedback during fruitful discussions in a friendly atmosphere and to set up networks for the future.

As always, the Innsbruck Symposium is open for contributions on any aspect of human or veterinarian morphological sciences. Our Key scientific topics for this year will be: Hernia Surgery, Endocrine Surgery, Plastic Surgery, Neurosurgery, Orthopedic and Trauma Surgery, Oral and Maxillofacial Surgery and Ultrasound but of course also including Surgical Anatomy, Histology, Embryology, Teaching, Imaging, Neurosciences, Molecular Biology and Genetics, Sport Sciences, Comparative Anatomy, History of Anatomy, Histology and Embryology, and others.
We also will organize 2 congress-precourses including Hernia Surgery and Ultrasound!
We will do our best to give you a framework for high standing scientific exchange, maintenance and establishment of personal and institutional relations including collaborations and – of course – outstanding social events.

For that, Innsbruck has good premises: situated in the heart of the Alps, Innsbruck is a place where the mountains meet the valley and the city is in accordance with nature. Spend some additional time and explore the holiday villages in the surrounding area, from sunny alpine plateaus and wildly romantic mountaineering villages to family-friendly oases of wellbeing. A great range of leisure activities, cultural highlights and sports are offered. Caught your interest?

We are looking forward to welcoming you in Innsbruck!
Univ.Ass.Dr.med.univ. Marko Konschake
Univ.Prof. Dr.med.univ. Erich Brenner