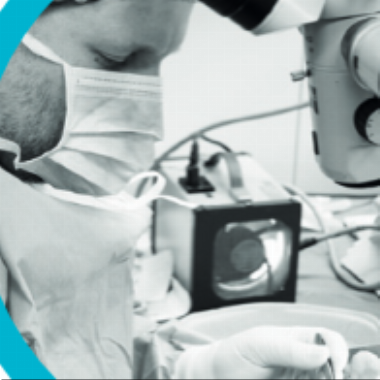 Goal:
Proficiency in the theoretical foundations, the performance of different surgical techniques and the management of complications within complex oculoplastic and reconstructive operations of cornea, sclera, lids and lacrimal system.
Content and programme:
The 3 day course consists of compact lectures which cover the theoretical basics for the following extensive hands-on wet-labs. The main topics are:
Suturing techniques (corneal, scleral, lid, lacrimal)
Lid reconstruction (skin grafts)
Lacrimal reconstruction (silicon ring intubation, bicanaliculary intubation to the nose)
Corneal laceration and perforations
Scleral rupture
Corneal transplantation
Keratoplasty à chaud
Globe rupture
The microsurgical training modules will be accompanied by lectures. Each participant will have a minimum duration of 14 hours for extensive hands-on surgeries on the human tissue.
The programme of the first day concentrates on the theoretical background. In addition to lectures, the second and third day focus mainly on intensive practical trainings.