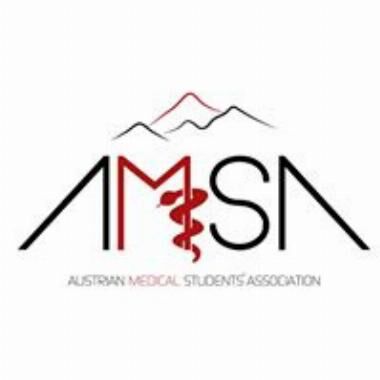 EuRegMe – European Regional Meeting
EuRegMe – European Regional Meeting
Let us not just talk the talk. Let us walk the walk.
Das European Regional Meeting (EuRegMe) der IFMSA ist das offizielle Meeting der europäischen Region und findet einmal im Jahr, meistens im April, statt. Die IFMSA fasst ihre Mitgliedsländer in fünf Regionen zusammen, welche sind: Europe, Eastern Mediterranean, Asia-Pacific, Americas und Africa. Zu einem EuRegMe kommen um die 300 Medizinstudierende aus bis zu 45 Nationen.
Ein solches Meeting kann von jeder europäischen Mitgliedsorganisation ausgetragen werden. Gewählt werden der/die Veranstalter auf dem im Jahr davor stattfindenden EuRegMe. Wahlberechtigt sind hier dementsprechend eben diese Mitgliedsorganisationen.
Jedes Land darf eine 6-köpfige Delegation schicken, die meistens versucht die verschiedenen Standing Committees abzudecken, um so den größtmöglichen Output heraus zu holen und die neu gewonnenen Ideen bestmöglich bei uns in Österreich umsetzen zu können.
Fees
Early fee: 130€
Late fee: 190€
Be a part of this awesome event! No matter if you are a newbie or an experienced member – EuRegMe has a lot to offer for erverybody!
Over 40 National Member Organisations (NMOs) and 300.000 individual members form the European Region within the IFMSA.
Once per year delegations of all NMOS meet to discuss, develop and share Ideas, projects, solutions and build new networks for more impact within the region.
More Details
The aim of the EuRegMe is to meet and work as a region for IFMSA and regional goals and NMOs common objectives, as well as to promote NMOs engagement in IFMSA.

What does that mean in detail?
The EuRegMe will help us
• to strengthen the Region by enabling NMOs and individual members to share their resources, successes and health issues faced by their countries;
• to encourage knowledge sharing amongst delegates, and to encourage cooperation between NMOs for the ultimate benefit of society;
• to discuss and propose solutions to the common problems faced by NMOs on the national and local levels;
• to provide a forum for medical students of Europe to discuss topics related to education, sciences and health issues, such as human rights, reproductive health, public health and global health.
Pre-EuRegMe
April 15th – 19th 2018
We are excited to be able to host the pre-EuRegMe in Graz, in the southern part of Austria. How are we going to walk the talk here you ask? First of all our venue will not be a fancy hotel, but a cozy student dorm where we will have a group of AMSA-Austria members cooking for us.
Secondly, among the soon to be announced facilitators there will be a new challenge to giving trainings. They will have a limited amount of material, so not only creating a session, but choosing wisely what will be written down on flipcharts or for what methods post its are going to be used, will be this years' challenge.
The decision which workshops will be offered has been made so don't hesitate to check them out! Right now you still have the opportunity to apply as a facilitator. Therefore just follow think link below. Deadline is the 27th of Decemeber, 23:59 GMT.
Post-EuRegMe
Do you feel the wanderlust ?
Austria is such a beautiful and diverse country, that we couldn't make up our minds where to host the PostEuRegMe – so we decided you can have it all!
Everyone is different and everyone has a different definition of fun: Whether it's being outside in the nature, visiting museums or eating Schnitzel – you can choose!
So this is how it works: We created four different tours you can choose from in Salzburg, Innsbruck, Vienna or Graz.
We think, if you really want to get to know our country, you have to get to know our people. That's why you'll be accommodated at a Austrian medical students' home. We will cook together (You always wanted to know how the make the best Kaiserschmarrn? We will show you!), organize barbecues or go to restaurants.
That's how you can experience the culture of our country and we can keep the price low. Let's cope with the postEuRegMe Blues together!