Wien-Leopoldstadt,
Österreich
Trabrennstraße 7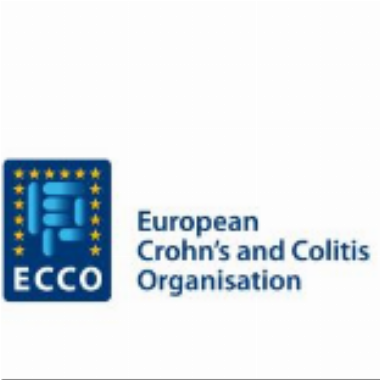 13th Annual Congress of the European Crohn's and Colitis Organisation -ECCO
Dear Colleagues,
Currently, we are witnessing major scientific advances in every field of IBD, from understanding the causes of these diseases to milestone developments in diagnostic tools and advanced therapies. The theme for the ECCO Congress 2018 is "Science improving patients' lives," devoting special attention to discoveries and innovations that can have an impact on disease management. In the programme for 2018 we will have special sections on early stage disease, paediatric IBD, prediction, novel treatment strategies, diagnosis and management of dysplasia, best perioperative care and other aspects that are essential for returning our patients with IBD to a normal life. Our basic science session will be devoted to considering the evolving concepts of IBD pathogenesis.
In the past, the ECCO Congress attracted more than 6,200 delegates from all over the world, becoming the world's reference IBD event for the presentation and dissemination of advances in the field. It has become an indispensable event for every scientist and clinician with a focus on IBD. Preceding the main congress, there is a wide offer of educational courses covering basic and advanced topics for physicians, nurses, clinical and basic investigators, and pharmaceutical research.
Besides the core programme, the organisation is fostering meetings of study groups and committees, facilitating dissemination of ongoing research projects supported by the European Commission with ECCO involvement. You will find more on our Congress website (www.ecco-ibd.eu/ecco18).
In 2018, the Congress will be held in the city of Vienna from February 14–17. Vienna has hosted a previous ECCO Congress with great success and is indeed ECCO's hometown where we have our office and have developed outstanding work for the performance and expansion of the organisation. Vienna is an attractive and lovely city, one of the capitals of European culture, which provides an additional attraction to our meeting.
We hope to meet you in Vienna in February 2018. On behalf of the Organising Committee and the whole ECCO team, I extend a warm welcome to the 13th Congress of ECCO.
Organising Committee
Chair
Julián Panés (Spain)
Members
Silvio Danese (Italy)
Laurent Peyrin-Biroulet (France)
Florian Rieder (United States)
Pascal Juillerat (Switzerland)
Congress language
The official language of the congress is English. No simultaneous interpretation will be provided.
Contact us
European Crohn's and Colitis Organisation - ECCO
Ungargasse 6/13, A-1030 Vienna, Austria.
Tel: +43-(0)1-710 2242-0
Fax: +43-(0)1-710 2242-001
E-Mail: ecco@ecco-ibd.eu