Wien-Innere Stadt,
Österreich
Parkring 12a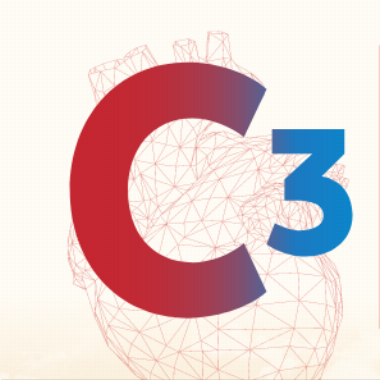 C3 - Consensus - Controversies - Compromise in cardiovascular Medicine
1st International Interdisciplinary Meeting of the Center of Cardiovascular Medicine (CCVM)
Dear Colleagues!
In the past Vienna has hosted meetings on the exciting topic of Controversies in Myocardial Revascularization. We would like to revive this meeting format and invite you to Vienna in January 2019 for the initiation of the novel C3 Meeting.
As The Heart-Team continues to evolve, decisions become even more challenging with more treatment options available. Often guidelines do not provide clear strategies for patients or are not conclusive for long term benefit. Furthermore, interdisciplinary activity and clinical as well as technical experience are of crucial importance to optimize patient outcomes. The Center of Cardiovascular Medicine (CCVM) at Medical University of Vienna / AKH Vienna offers, under the umbrella of the Heart-Team, a novel meeting format focusing on:

Consensus – Controversy – Compromise - C3

Pro-Con Discussions, State-of-the-Art Lectures and transmission of Live-Procedures will be the environment to discuss patient specific options by individualized decisions, challenge Guidelines and unveil real unmet medical needs.
We hereby invite you to join our meeting, bringing your expertise and discussing burning questions regarding new therapies and established treatment algorithms. Catheter-based therapies will be performed LIVE in the Hybrid-OR at AKH-Vienna. Furthermore, novel, complex or minimally-invasive surgical procedures will be performed LIVE and transmitted to the appealing congress venue Hotel Marriott Vienna.
On Saturday evening you will have the unique opportunity to join us at the annual Physician gala in the Vienna Hofburg. This is a social highlight in the Viennese ball season and will leave you with the most memorable experience!
Join us in January 2019 at the Primary C3 Meeting in Vienna!
Univ. Prof. Dr. Günther Laufer
Assoc.-Prof. Priv.-Doz. Dr. Martin Andreas
Department of Cardiac Surgery
Univ. Prof. Dr. Christian Hengstenberg
Assoc.-Prof. Priv.-Doz. Dr. Georg Goliasch
Department of Cardiology