Wien-Landstraße,
Österreich
Am Stadtpark 1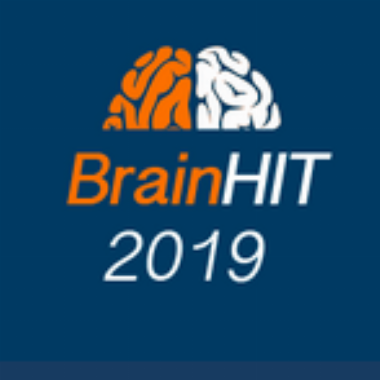 The International Congress on Brain Health Innovation & Technologies
Dear Colleagues,
It is with great pleasure that we invite you to attend The International Congress on Brain Health Innovations & Technologies (BrainHIT2019) taking place on 27-28 May 2019 in Vienna, Austria.
BrainHIT2019 is an innovative and informative platform aimed at exchanging knowledge between clinicians involved in the brain arena, neuroscientists, academia and entrepreneurs, startups and high-tech life science industry involved in the brain ecosystem. It takes pride in a strong collaboration between clinical Neuroscience and Industry.
The latest brain innovations and neuro-technologies for promoting healthy brains and healthy minds and for reducing the burden of stroke, dementia, migraine, neurodegeneration, traumatic brain injury and brain disease will be presented and discussed.
BrainHIT2019 is excited to welcome a faculty of key opinion international leaders in neurology, neurosurgery, psychiatry, physical medicine and rehabilitation, neuroscience, high-tech life science and the neuro-technology community. It also serves as a platform for startup companies presenting their latest neuro-technologies. Hence, this is a truly unique opportunity to meet the interests of clinicians, academia and the industry alike.
The Congress will cover topics such as:
Maintenance of Optimal Brain Health in Well-Being and Common Brain Disease
The Cerebral Small Vessel Disease, Dementia, Neurodegeneration, & Traumatic Brain Injury Challenge
Diabetes, Hypertension, Hyperlipidemia & Obesity Management for the Prevention of Stroke & Dementia and Preserving Brain Health
Promoting Brain Wellness & Modifying the Course of Cognitive Dysfunction
Novel Technologies and innovations for Stroke Prevention, Acute Management, Imaging and Restorative Therapy
Technologies and Innovations for Diagnosis & Monitoring, Assistive Technology, Therapeutic Technology & Care-Supportive Technology for Dementia, Neurodegeneration, Brain Disease and Injury
Technology-Based Cognitive Training and Rehabilitation
Digital Brain Technologies for Healthy Brains & Healthy Minds and for Brain Disease and Injury
Neuromodulation for Brain Disorders
Mapping Brain Health and Brain Network Imaging
Big Data and the Brain
Boosting Brain Innovation & Brain Technologies
We encourage you to join BrainHIT2019 and benefit from expanding your network, fostering collaborations leading to innovation, meeting new colleagues and discussing new trends in neuro-technologies. Looking forward to welcoming you in the exciting and historical city of Vienna.
Yours sincerely,
Prof. David Tanne
Congress Chair
Target Audience
Neurologists
Neurosurgeons
Neuroscientists
Psychiatrists
Physical Medicine and Rehabilitation physicians
Nurses and allied health professionals involved in the Brain arena
Academia
Entrepreneurs
Industry Leaders
Startups
High-tech life science industry involved in the brain ecosystem


Language
The official language of the Congress is English.
Congress Secretariat
Tel: +44-203-051-4032 ext 510
US: +1-857-400-0035 ext 510
marc@bioevents-congress.com