Eingang Innerkoflerstraßer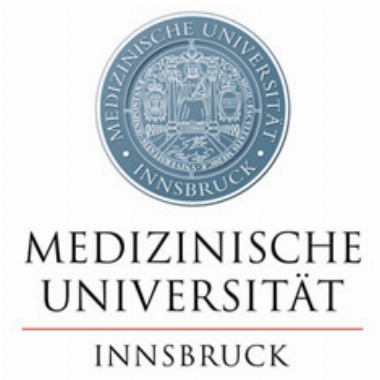 FOCUS: Valve 2019 - 11th Training Course for Minimally Invasive Heart Valve Surgery
Dear colleagues and friends!
Minimally invasive treatment of heart valve disease is rapidly developing and therefore merits continuous attention. This is especially important for surgeons as interventional therapies are growing and in some areas have already surpassed surgical techniques by numbers. As only cardiac surgeons can have the full and comprehensive knowledge of all available options it is of utmost importance to be familiar and experienced with all up to date techniques. Only then the most appropriate, i.e. curative, long-lasting and least traumatic treatment from a wide range of therapies can be offered to the individual patient.
This is why Focus Valve 2019 will comprise minimally invasive surgery of aortic, mitral and tricuspid valves as well as interventional treatment. Special attention will be given to minimally invasive mitral valve repair, aortic valve replacement and ablation of atrial fibrillation. For this reason live surgeries performed by internationally renowned surgeons will be transmitted from our OR in 3D, workshops on specific topics are planned and multiple wetlab training opportunities will be provided on arrested heart and beating heart porcine models. These will comprise MICS mitral valve repair by direct vision and total endoscopic technique, interventional techniques for the aortic and mitral valve and hands-on training with innovative devices designed for minimally invasive valve surgery.
FOCUS Valve is part of a four module educational program in minimally invasive valve surgery offered by the Department of Cardiac Surgery of Medical University Innsbruck comprising presentations and live surgeries (Module I), wetlab training (Module II), team visits to our OR by separate appointment (Module III) and local proctoring on request (Modul IV).
Looking forward to welcoming you in Innsbruck!
Ludwig Müller, Michael Grimm, Nikos Bonaros
Course directors
Jose Luis Pomar, Ottavio Alfieri
International co-directors
HIGHLIGHTS 2019:
Live surgeries:
- OR live transmissions with the most advanced 3D – technology
Interactive Workshops:
- Echocardiography
- MICS techniques for aortic, mitral, tricuspid and atrial fibrillation
Wetlabs:
- MICS hands-on training with 3D imaging technology
- Aortic and mitral valve interventions in a porcine beating heart model
COURSE LOCATION
LKI/ Universitätskliniken Innsbruck
Chirurgie (Building no. 8),
Main auditorium (Grosser Hörsaal)
Entrance Innerkoflerstr.
6020 Innsbruck, Austria
WORKSHOP VENUES
TEE for surgeons: conference room anasthesia (fifth floor, building no.5)
Porcine beating heart wetlab: seminar room 3 (first basement, building no. 8)
Wetlab I & Wetlab II: seminar room 2 (firstbasement, building no.8)
Programm
Learning Objectives
Minimally invasive access for valve surgery
Patient selection
Preoperative imaging
Mini-thoracotomy and partial sternotomy
Cannulation strategies
Repair techniques for mitral and tricuspid valve
3D videoendoscopy
Prosthetic valve selection
Intraoperative echocardiography for surgeons
Atrial fibrillation
Trouble shooting
Teaching minimally invasive valve surgery
Starting a minimally invasive valve program
Wire skills
Transcatheter interventions in aortic, mitral and tricuspid valves
Patient selection for interventional therapy
Role of the heart team
Wetlab training of minimally invasive mitral surgery
Wetlab interventional valve therapy in a porcine beating heart simulator
Course Format:
Live surgeries in 3D with demonstration of basic techniques as well as advanced tips and tricks
Minimally invasive step-by-step approach to mitral valve and aortic valve surgery
State of the art lectures on selected topics by the international faculty
Abstract presentations by delegates
Rising Stars Forum: Q & A
Wet-lab practice using MICS instruments and endoscopic techniques
Echocardiography for surgeons
Satellite symposia