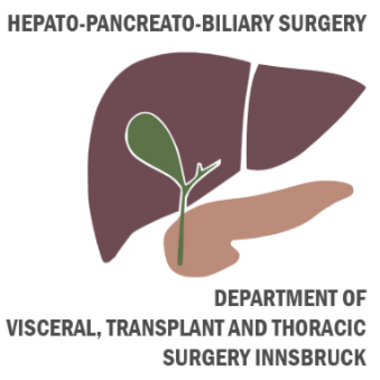 Surger -|- nnsbruck | Pancreas
Two-day meeting on Pancreas
Dear colleagues and friends!
It is our great pleasure to announce the 4th international interdisciplinary, educational meeting "Surger-I-nnsbruck"!
This year's conference will focus on surgical diseases of the pancreas.
Together with our prestigious international scientific committee we were able to win top national and international speakers who will cover current hot topics and controversies ranging from pathophysiological aspects to innovative treatment plans.
Driven by last year's enthusiastic feedback, 2019 we have gone one step further!
A newly introduced educational video session will offer practical insights into anatomical aspects of this highly demanding surgical field as well as tips and tricks for open, laparoscopic and robotic procedures presented by renowned experts. Attention - this special event held in a very unique location can only be offered to a limited number of attendees!
To further strengthen the educational aspect, young researchers and clinicians are invited to submit abstracts open to all topics of pancreatic surgery. The best submissions will be discussed in a highlighted abstract award session.
As per tradition, the congress will be held at the Congress Innsbruck, located close to the scenic river Inn. Surrounded by amazing mountains the venue is a perfect background to interact in a friendly, informal atmosphere with the experts of the field and to set up and strengthen international networks.
We are looking forward to seeing you here in Innsbruck for an inspiring conference in December!
Stefan Stättner, MD
Manuel Maglione, MD
Florian Primavesi, MD
Organizer
Univ.-Prof. Dr. Dietmar Öfner-Velano, MAS, MSc, F.A.C.S., Head of Department, Medical University of Innsbruck
Department of Visceral, Transplantation and Thoracic Surgery,
Anichstrasse 35, A-6020 Innsbruck; Austria
Congress Presidents
Stefan Stättner, MD;
Manuel Maglione, MD;
Florian Primavesi, MD
Angehängte Dateien
Program-Surger-I-nnsbruck-08052019...