Fanny-von-Lehnert-Straße 7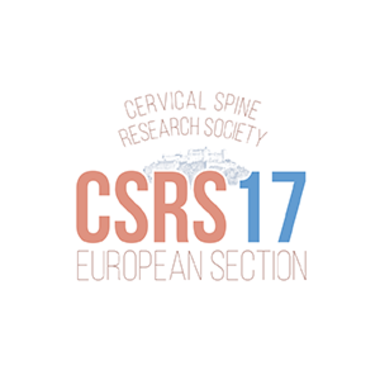 CSRS-ES 2017: 33rd Annual Meeting of the Cervical Spine Research Society – European Section
The CSRS – Europe is one of the leading specialist Spine Societies, with an excellent scientific and clinical reputation. Thrilling debates and 'round table'-discussion sessions with acknowledged leaders in cervical spine as well as presentations of the most recent scientific evidence in treating cervical spine pathologies will be part of the versatile programme.
The main topic of the meeting will be ''Cervical Trauma, Post-traumatic Deformity, Myelopathy and Spinal Cord Injury" – a theme which should not only be interesting for specialist colleagues in cervical surgery but also for an extended circle of surgeons who have to deal with the complex challenges that cervical spinal trauma can present.
Local hosts
Heiko Koller, Assoc. Prof. Dr. med.
Schön Clinic Nürnberg Fürth
Michael Mayer, Priv. Doz. Dr. med.
Schön Clinic Vogtareuth
Congress language
The official congress language is English.
Abstract submission

Thank you for your interest in submitting an abstract to the 33rd Annual Meeting of the CSRS-ES.
Please mind the "Guidelines for Submission" while preparing your abstract.
The main topics of the programme will be:
Traumatic Injuries of the Cervical Spine
Posttraumatic Disorders: Kyphosis, Myelopathy & Spinal Cord Injury
Cervical Spine Revision Surgery
Open Topics
Abstract submission deadline is January 31, 2017.
Angehängte Dateien
CSRS2017_Call_for_Abstracts.pdf