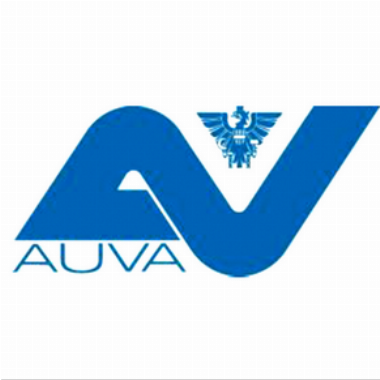 IC-CI 2017 - International Congress of Concepts and Innovations in Knee Surgery
Dear Colleagues,
It is a great honour and pleasure to invite you to the second edition of the AUVA's International Congress of Concepts and Innovations in Knee Surgery, which will be held from June 29 to July 1 in 2017. The congress city will be Villach, in Carinthia, in the southern part of Austria. It is located between the lake Ossiach and the capital city Klagenfurt, where one of AUVA's seven trauma centres is situated.
The Congress programme includes currently discussed topics of knee surgery, starting with concepts under debate, revision in ligament surgery and trauma.
The programme continues with joint saving procedures and technical progress, the use of allografts, patellofemoral tracking, difficult topics like infection and stiffness and joint replacement on the second and third day of congress. For this purpose, we were able to line up an excellent faculty, who will provide you with the highest level of experience and contemporary solutions.
Furthermore, the experts will present operating procedures of their daily practice on video, containing trochleoplasty, trochlea replacement and joint saving procedures like navigated HTO, allogeneic meniscal transplantation and cartilage repair.
This congress will be filled with life, enhanced through good personal talks and discussions. Again we are convinced that this congress will provide you with an overall update in terms of applying the new expertise into your daily practice.
We are also pleased to invite you to our special "Meet the Experts – Networking Evening", which will be an occasion for sharing our knowledge, for networking and making personal contacts, making this congress an unforgettable event. Participate in the congress with its interactive and innovative programme. It will enable you to take your knowledge to a higher level, not only by learning and sharing, but also by meeting renowned experts in the field of knee surgery.
We are looking forward to welcoming you all in Villach in early summer.
Sincerely,
Your scientific committee
PD Dr. Vinzenz Smekal
Prof. Dr. Philip Schöttle
PD Dr. René Attal
Scientific organization:
Priv.Doz. Dr. Vinzenz Smekal
Phone +43 5 93 93-46200
vinzenz.smekal@auva.at
Priv.Doz. Dr. med. Phillip Schöttle
Isar Medical Centre in Munich
Priv.Doz. Dr. Rene Attal
Innsbruck Medical University
Congress organization:
MMag. Amra Causevic
Phone +43 5 93 93-20192
amra.causevic@auva.at