Wien-Donaustadt,
Österreich
Bruno-Kreisky-Platz 1, Austria Center Vienna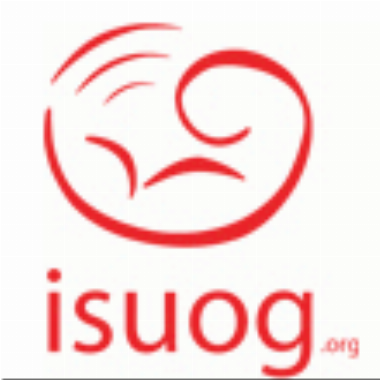 ISUOG World Congress
Contact
ISUOG Secretariat
ISUOG
T: +44 (0)20 7471 9955 F: +44 (0)20 7471 9959
E: congress@isuog.org W: http://www.isuog.org
Registered in England and Wales as a limited company: 2722770 – registered charity VAT no: 945 6434 01

Registration enquires
ISUOG
T: +44 (0)20 7471 9955 F: +44 (0)20 7471 9959
E: registration@isuog.org
Organising Committees
The 27th World Congress on Ultrasound in Obstetrics and Gynecology is organised by The International Society of Ultrasound in Obstetrics and Gynecology, including the following representatives.
Congress Chairs
C. Brezinka, Austria
D. Prayer, Austria

ISUOG President
J. Copel, USA
Honorary Secretary
A. Papageorghiou, UK
Official language
The official language of the Congress is English.
Scientific program
ISUOG's Congress program is presented through a variety of sessions including plenary lectures, didactic workshops and Masterclass sessions where international experts are invited to deliver lively discussions on sub-speciality topics. Cutting-edge research updates comprise more than 50% of the program and are delivered through the oral communication, short oral and electronic poster sessions.
Live scan demonstrations are also an important feature of the main program, complimented by clinical guidance around new and developing technologies. This year we welcome again industry partners to the meeting and offer delegates the opportunity to attend sponsored satellite symposia over the course of the Congress.
In addition to the main congress program, pre-Congress courses are also available and will be delivered on Friday 15 September. Delegates can book onto the pre-congress courses for an additional fee.
On Demand portal
Presentations are recorded at our Congress and presentations are available for members to view at and after the event. Registration for the 27th World Congress includes ISUOG membership for 2018 and therefore enables you unlimited access to view all the Congress presentations after the event.
Pre-Congress courses, Friday 15 September 2017
Run in conjunction with the World Congress, ISUOG's pre-Congress courses are offered at an advanced teaching level covering the themes within the main scientific program in more detail. We are very pleased to announce our initial program of courses for the Vienna World Congress.
Essentials in Fetal MRI: methods and brain imaging
Targeted at obstetricians, radiologists and clinicians involved in prenatal diagnosis, this course is an essential overview of Fetal MRI. Prof Daniela Prayer has selected an expert faculty to teach how to perform fetal MRI, explore typical fetal brain pathologies, discuss troubleshooting and finish with interesting case based discussions.
Date : Friday 15 September 2017
Time: 9.00-17.50
Course Chair: Daniela Prayer (Austria)
Please view provisional program here
Fetal anatomy: normal or abnormal? The Basic Training approach.
This programme is designed to provide the knowledge required to distinguish between normal and abnormal ultrasound appearances in the second trimester fetus. The day is aimed at trainees beginning their ultrasound careers in obstetrics, with limited prior ultrasound knowledge, and at clinicians wishing to refresh and update their knowledge of fetal anatomy. The course will be delivered in English by expert international educators. Trainees are invited to attend at subsidised rates.
Date: Friday 15 September 2017
Course Chairs: Trish Chudleigh (UK) and Titia Cohen-Overbeek (Netherlands)
Simulation workshop Chairs: Gihad Chalouhi (France) and Martin G. Tolsgaard (Denmark)
Trainees attending Basic Training on the 15th September are invited to register for the Basic Training second trimester hands-on simulation workshop on Saurday 16 September 2017. This popular workshop offers a unique opportunity to do one-to-one training with an ISUOG tutor using state-of-the art simulation modules. Please visit the Basic Training page for further information.