Wien-Donaustadt,
Österreich
Bruno-Kreisky-Platz 1, Austria Center Vienna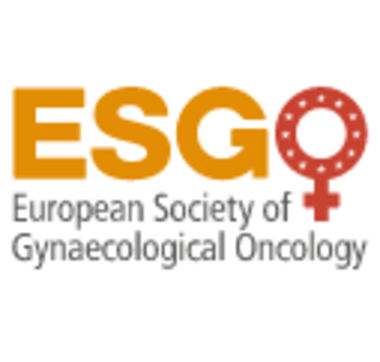 20th ESGO Congress
Language
The official language of the Congress is English.
ESGO 2017 Secretariat
Kenes International
Rue François-Versonnex 7
1207 Geneva
Switzerland
Scientific Programme Highlights
› Keynote Lectures
Two keynote lectures given by Josef Penninger and Christian Marth, will focus on the following topics in ovarian cancer:
- "RANKL -BONES, SEX, AND BREAST CANCER"
- "WHY ARE WE FAILING TO CURE OVARIAN CANCER?"
Josef Penninger is a highly renowned Austrian geneticists and the scientific director of IMBA ( Institute of Molecular Biotechnology of the Austrian Academy of Sciences ), who had "uncovered several 'Holy Grails' in molecular and developmental medicine", according to media reports.
› Endometrial Cancer in Young Women: New Challenges
Standard surgical treatment of endometrial cancer results in loss of fertility. In young women, conservative treatment of endometrial cancer aiming to preserve fertility is possible, but under strictly defined conditions.
The most up to date primary aspects in the management of young women affected by endometrial cancer will be presented in this session, including:
- Risk factors and pathogenesis of Endometrial cancer in young women
- Radical treatment of Endometrial cancer in young women
- Conservative treatment of Endometrial cancer in young women
- Management of recurrent disease
› Updates on Rare Gynaecological Cancers
This will session will focus on the latest developments in the management of patients with pre- and frankly malignant gestational trophoblastic disease (GTD) as well as ovarian germ cell (MOGCT) and granulosa cell non-epithelial ovarian tumors, including the following key topics:
- Recent developments in GTD and molar pregnancies
- How can we eliminate deaths in high risk GTN?
- What is the state-of-the-art for ovarian germ cell tumours?
- Current and future directions for granulosa cell tumour management
› Hot topics in Fertility Sparing Management
The current hot topics in fertility sparing management of cervical, endometrial and ovarian cancer will be covered in this session, including:
- Fertility Sparing Management in high risk epithelial ovarian cancer.
- Can we safely use ovarian hyper-stimulation in infertile patients after FSS for epithelial tumors?
- Fertility sparing management in cervical cancers between 2 and 4 cm: Radical Trachelectomy by Laparotomy or Neo-Adjuvant Chemotherapy?
- How long hormonal treatment should be continued before deciding for hysterectomy in the fertility sparing management of endometrial cancer?
› History of Gynaecological Oncology in Austria
This special session will cover the strong contribution of Austrian Schools of Medicine. Two of these major contributions will be presented during this fascinating session:
- The contribution of Semmelweis in the knowledge of the puerperal sepsis to multiresistent bacteria, nearly 3 decades before Pasteur.
- The history of Gynaecology and particularly Gynecologic Oncology in Austria.
› Imaging in the diagnosis and management of gynaecologic cancers
Imaging techniques in Gynaecological Oncology have rapidly been developed in the last decade. CT, MRI, and PET Scanning and PET MRI are used for the staging, treatment and follow-up of patients with gynaecological malignancies.
ESGO 2017 congress aims to outline the importance of the various imaging techniques in gynaecological tumor entities, to identify their place in clinical practice and research, as well as to provide state-of-the-art recommendations for the type and timing of imaging techniques used for ovarian, cervical, endometrial and vulvar cancer.
Moreover, this session will provide insights in upcoming imaging techniques such as diffusion weighted imaging (DWI) and PET/CT.

› Guidelines in Cervical Cancer and Vulvar Cancer
The highlights from the brand-new ESGO-ESTRO-ESP guidelines in clinical management of Cervical Cancer, and the new Vulvar Cancer management guidelines recently developed by ESGO will be introduced at this upcoming congress.
The recommendations for vulvar cancer treatment were recently developed in a multidisciplinary international group, based on scientific evidence and expert consensus, and the following key aspects will be presented at ESGO 2017 including:
- Diagnosis, Staging and preoperative workup
- Surgery and adjuvant therapy in primary disease
- Treatment of recurrent and metastatic disease
› Immunotherapy in Gynaecological Oncology
Cancer immunotherapy—treatments that harness and enhance the innate powers of the immune system to fight cancer, represent the most promising new cancer treatment approach since the development of the first chemotherapies.
The basic principles underlying immunotherapy, the host factors influencing the immune response to cancer and discuss the results of trials and ongoing studies evaluating new immuno-therapeutics in gynaecological cancers will be covered in this session, including:
- Principles of immunotherapy
- Challenges of immunotherapy: predictive factors and response criteria
- Ovarian cancer immunotherapy trials
Programm
Nähere Informationen zum Programm finden Sie hier!