Wien-Alsergrund,
Österreich
Währinger Gürtel 18-20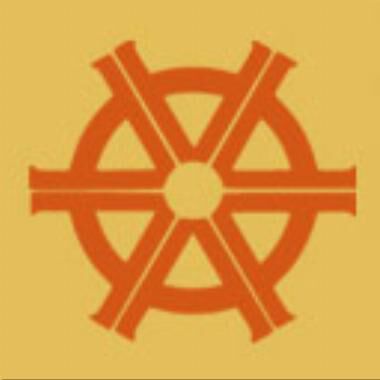 44th ESAO and 7th IFAO Congress
Welcome
Dear members of our societies, dear colleagues and guests,
It is a great honor for us to invite you to the upcoming joint congress of the European Society for Artificial Organs (ESAO) and International Federation for Artificial Organs (IFAO).
This international and intercontinental meeting shall bring together researchers, developers and clinical specialists, which are involved in the development and application of artificial and bio-artificial organs. Our societies are engaged traditionally in the research and application of cardiovascular implants, blood purification devices, biomaterials and in biological organ repair and replacement. Additionally we want to emphasize this year also the functional stimulation of nerves and muscles and the development of intelligent limb prostheses. The motto of our congress "Artificial Organs in the Orchestra of Life" shall highlight that the creation and use of such organs is not only limited to scientific and medical questions. The progress in this field includes more and more aspects of "Quality of Life", psychological, regulatory and economical aspects, ethics and user-friendliness in the viewpoint of different cultures and societies. Of course our meeting should provide for you also the experience of Vienna as a city of music and history. Within the congress we will have the opportunity to discover together this spirit and also some historical places and exhibitions.
We all have experienced the importance of worldwide knowledge exchange and complementary interaction between groups of different nations to obtain the ambitious therapies which our patients are urgently waiting for. This international and intercontinental networking has pushed us forward and is even more important in a world of growing borders and increasing conflicts and demarcations.
We are confident that our event will stimulate these important contacts and exchanges and cordially invite you to participate.
With best collegial regards,
Heinrich Schima - Congress President
Bernd Stegmayr - IFAO President
Thomas Groth - ESAO President
Programm
TOPICS
Apheresis / Hemapheresis
Artifical Organs and Society
Artificial Heart & Cardiac Assist Devices
Artificial Kidney
Artificial Liver
Artificial Lung and ECMO
Artificial Pancreas and Diabetes Treatment
Artificial Sensory Organs
Bioartificial / Hybrid Organs
Biomaterials & Biocompatibility
Bridging to Regeneration and Transplantation
Cardiovascular Implants and Prosthesis, Stents
Drug Delivery
Ethical and Psychological Issues
Functional Electrical Stimulation
Genomics and Proteomics
Limb prostheses
Nanobiotechnology and Nanomedicine
Numerical & Experimental Modeling
Organ Printing
Patient Management in different Societies
Regenerative Medicine
Regulatory in different countries
Robotics and Navigations
Tissue Engineering
Uremic Toxins
Usability worldwide
Varia
Nähere Infos zum Programm finden Sie hier.