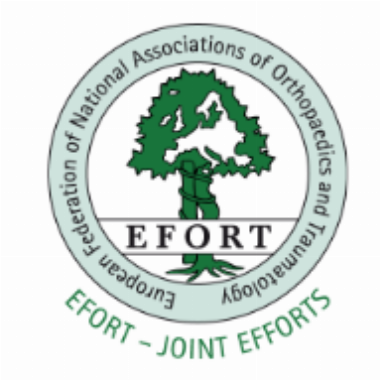 5th EPOS-EFORT BAT Instructional Course Trilogy: Paediatrics Trauma
Paediatric Trauma Course
Highlights of the course
Characteristics, Assessment and General Treatment Principles of Fractures in Children.
Treatment of Specific Trauma Conditions in Children.
Upper Extremity Fractures in Children.
Lower Extremity Fractures in Children.
Sports Injuries in Children.
Faculty
Franck Accadbled, France
Antonio Andreacchio, Italy
Darko Anticevic, Croatia
Cristina Alves, Portugal
Federico Canavese, France
Rudolf Ganger, Austria
Yoram Hemo, Israel
Pierre Journeau, France
Pierre Lascombes, Switzerland
Hakan Ömeroglu, Turkey
Matthias Pallamar, Austria
Andreas Roposch, UK
Annelie-Martina Weinberg, Austria
Thomas Wirth, Germany
Registration information
The program is subject to change.
The number of participants is limited to 150. Registration process will be handled in "first-come, first-served" rule.
All registered participants are asked to bring their original cases for presentation in the recommended format.
Please note that attendees are responsible for making their own travel and accommodation arrangements.
An electronic course syllabus including the abstracts of the lectures will be sent to the registered attendees prior to the course by e-mail.
CME Accreditation
20 European CME credits (ECMEC®s) by the European Accreditation Council for Continuing Medical Education (EACCME®) have been granted for this course.