Wien-Landstraße,
Österreich
Ungargasse 60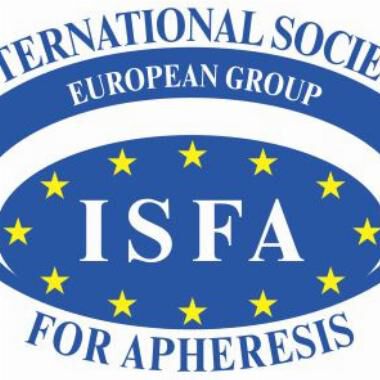 2nd Congress of the European Group - International Society for Apheresis - ISFA
Dear Colleagues and Friends,
History of apheresis began with the initial work of Drs. J. Thompson in London and A. Postiglione in Naples already in the 1960s based on the idea to remove LDL by plasmapheresis. Due to the introduction of statins in the late 1980s and only recently of PCSK9 inhibitors and the clinical proof of the value of extracorporeal lipoprotein(a) removal, the indication for regular apheresis treatment changed despite that the number of patients requiring lipoprotein apheresis continually increases.
It is a great pleasure for the Austrian Apheresis Association to invite you to attend the 2nd Congress of the European Group – International Society for Apheresis in 2018. This event should be an excellent opportunity to exchange information on established therapies and create new ideas and define directions for the future. While in Vienna you should leave some time for stimulatin cultural experience. This is in parallel to improve your knowledge on the city and its citizens, and to enjoy the unique atmosphere that stimulated great scientists and artists in the past to create work of immortal beauty.
The Austrian Apheresis Association welcomes all participants in Vienna and hopes for a scientifically sound program and and an interesting and stimulating conference.
Certification by the Austrian Medical Association – Österreichische Ärztekammer, ÖAK)
The conference has been approved by the Austrian Medical Association for the DFP (Diplomfortbildungsprogramm der Österr. Akademie der Ärzte with 26 points. Attendance lists will be provided on-site.

Congress language
The official congress language is English. A simultaneous translation English <-> German will not be provided (Physicians).

Organization
CHAIRMAN/ SCIENTIFIC COORDINATION:
Prof. Dr. Kurt Derfler
Vienna General Hospital – University Campus of Medicine
Währinger Gürtel 18–20
1090 Vienna, Austria
Prof. Dr. Helmut Sinzinger
ATHOS Institute
Nadlergasse 1
1090 Vienna, Austria
CHAIR/ SCIENTIFIC COORDINATION (NURSES):
Elodie Karkutli, BSc.
ATHOS Institute
Nadlergasse 1
1090 Vienna, Austria
DGKS Michaela Frisch-Peterka
Vienna General Hospital – University Campus of Medicine
Währinger Gürtel 18–20
1090 Vienna, Austria