Wien-Leopoldstadt,
Österreich
Messeplatz 1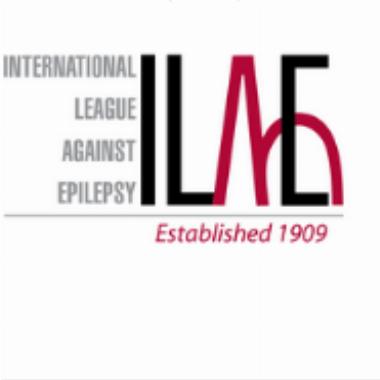 13th European Congress on Epileptology
Sessions
The scientific sessions form the main part of the congress programme. The main topics were chosen by the ISOC and the sessions were selected from the numerous proposals submitted by ILAE members and other experts. These sessions were selected to represent the best European and global epileptology.
The programme covers all aspects of epileptology, but four main themes have been selected, representing Adult Epileptology, Basic and Translational Science, Childhood Epileptology and Pharmacotherapy, and each with an associated Main Session.
The titles of the four main sessions address the following topics:
Acquired epilepsies: mechanisms, therapeutic advances and unmet needs
Tauopathies and epilepsy
Advances in the development of diagnostic and prognostic biomarkers for childhood onset epilepsies
Targeted therapy
Special Symposia
Special symposia include the Chairs' Symposium, "Recent advances and treatments in status epilepticus" and a lecture, "Cannabinoids going back and ahead".
The programme will also feature a joint symposium between the ILAE-Commission on European Affairs (CEA) and the EAN (European Academy of Neurology) on "From brain networks to clinical networks. The future of collaborative research?".
Half-Day Teaching Courses
Three separate half-day teaching courses will run on Monday, Tuesday and Wednesday mornings. Registration is required for each course and there will be a limited number of participants at each. Course didactic materials will be made available to participants.
How to do it – Diagnosis of epilepsy
How to do it – Treatment of epilepsy
Basic science for clinicians
Morning Courses
Two separate morning teaching courses will run on Tuesday and Wednesday. Registration is required for each course and there will be a limited number of participants at each.
EEG Technician Teaching Course
Neuropsychology Teaching Course: Evidence-based psychobehavioral treatments for people with epilepsy
Teaching Sessions
Seven Teaching Sessions on Thursday will be at an advanced level.
Advanced teaching session: Neurophysiology
Advanced teaching session: Neuroimaging
Advanced teaching video session: Seizure semiology – adult
Advanced teaching video session: Seizure semiology – children
Advanced teaching session: Epileptology in the ICU
Advanced teaching session: Genetic testing
ECE Forums
The innovative and popular ECE Forums will again form part of the programme. These are designed to be sessions in which selected topics can be explored and discussed in an informal workshop style. The topics will be selected from proposals made by ILAE members worldwide and generally focus on cutting-edge or controversial aspects of epilepsy work, not least including discussions on new or planned projects of general interest.
The sessions are intended to be creative and interactive, and are open, free of charge, to all participants of the congress.
Other Special Sessions
Herbert Reiner Prize – Scientific Session of the Austrian Society of Epileptology (in German / auf Deutsch)
Social Care Forum
Patient Forum (in German / auf Deutsch)
European Study on the Burden and Care of Epilepsy Session
Dravet Syndrome European Federation Symposium
Awards Session
The Symposium of Excellence in Epileptology will include lectures presented by the recipients of the 2018 ILAE-CEA European Epileptology Award and the ILAE-CEA Young Investigator Awards.
Poster Presentations and Platform Sessions
Special attention will be given to poster presentation during the 13th ECE. Researchers are invited to submit abstracts which will be reviewed by the ISOC and considered for platform presentation or poster presentation. Please refer to the congress website for submission instructions.
Highlights Session
A concluding session is planned on Thursday 30th August to give delegates an overview of the most important advancements that have been presented during the congress. Each Main Topic Chair has been charged to summarise what they consider to be the highlights from presentations within their theme.
Please note that the programme is subject to change. Check back here regularly for the latest information.