Plaça de Willy Brandt, 11-14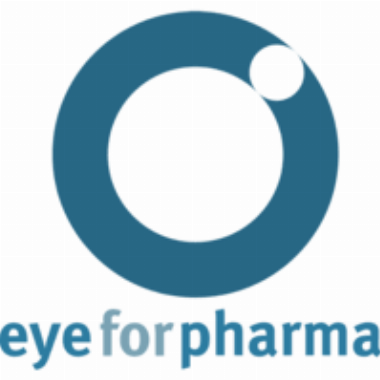 17th Annual eyeforpharma Barcelona Conference, Expo & Awards
Barcelona 2019 is the world's largest international gathering for commercial pharma execs and healthcare innovator who want to redefine our industry's future. You'll network with more than 1300 industry peers and learn from 100+ speakers who will deliver 35+ case studies.
It's 2019, and it's time for something new. Attendance is ahead of expectations, so we're on track for over 1300 pharma decision makers from Sales, Marketing, Patient Engagement, Patient Advocacy, Medical Affairs, Digital, Market Access and RWE functions to fuse with health innovators, payers, patients, start-ups and cutting-edge tech.
On current projections, tickets will sell out this year. Ensure you have a place reserved at the only meeting where executives forge a new future for the pharma industry. See who's already coming
Exceptional Networking Opportunities
You'd be hard pushed to find better pharma networking anywhere in the world, beyond eyeforpharma Barcelona. It is the only place to connect with real innovators and decision-makers, comprising:
SCALE.
Over 1300 executives from commercial, digital, patient engagement, medical, RWE and access
SPACE.
15+ hours of networking sessions, plus access to our exclusive drinks evening at the W Hotel Barcelona
SERVICE.
A dedicated meeting service, connecting delegates one-to-one to ensure you meet those whose goals you share
SPECIFICS.
Interactive roundtable discussions with like-minded peers throughout the event
Venue
Centre Convencions Internacional Barcelona
Plaça de Willy Brandt, 11-14
08019 BARCELONA
T: +34 932 301 000 F: +34 932 301 001
www.ccib.es
Important Notice
Do not book your hotel with any 3rd parties - we only work directly with the hotels below.
Contact us if you are unsure. Please note a discounted rate for these hotels will be available
once your registration for the event is confirmed.
Programm
7 Summits. One City

Commercial
A new commercial model is needed for the value age – one that empowers and addresses payers, providers and patients as well as physicians.
The Key Commercial Themes
Drive sales:
Through greater alignment of medical solutions to customer value and the patient journey
Orchestrate your customer journey:
How addressing the key pillars of commercial performance to have your customers singing to your tune
A holistic understanding:
Use a single, integrated customer view to overhaul communications, inspire and educate
The new technology opportunity:
Apply cutting edge analytics and data resources to make rapid, confident commercial decisions
Digital
Harness the full scope of digital solutions for more effective customer interactions and enable data insights for better decisions.
The Key Digital Themes
Change the nature of the conversation:
Develop a more authentic partnership with customer and HCPs
Gain traction and harness technology:
Drive digital solutions for efficient and effective customer interactions
Be more than just a partner:
Develop services to ensure you become the go-to point for all information- from physicians, patients and beyond
Patients
Let's move from words to actions – by working on the 'same side' as patients and partners to build long-lasting, meaningful services.
Key Patient Agenda Themes
We're in this together!
Work on the 'same side' as patients and partners to build long-lasting, meaningful services
Foster a patient-centric supply chain
With buy in and support from all external and internal stakeholders
Use patient data
To translate insights into strategy that differentiates you
Medical
Bring quality, authenticity and evidence to every outcome, starting with more open, data-driven scientific dialogue with HCPs and KOLs.
The Key Medical Affairs Themes
Become pharma's bastion of value:
Bring in new levels of patient insight and make sure they influence both development and commercial activities
Perfect your field force:
Ensure MSL skills, expertise and digital capabilities are complimentary to external needs in a tightening environment
Because you're worth it:
Create tangible and relatable KPIs to prove medical's value and abolish deep-rooted reservations.
Harness Real-World Evidence:
Educate internal colleagues and external stakeholders with new levels of high-quality scientific product information and understanding
RWE
Become the catalyst of trust and quality with smarter use of RWE. Data can speed development, widen access and boost patient outcomes.
The Key RWE Themes
Ensure credibility:
Bring new levels of data quality with replicable study standards, transparency, technological assurance and analytical excellence
Expand your horizons:
Witness the emerging uses of RWE in drug development and the increasingly usable range of data sources offering new level of quality insights
Unite and grow capabilities:
Accelerate the growth of the data ecosystem through collaboration with more stakeholders, breaking silos and maximising combined expertise
Access
Clarity around new forms of evidence will illuminate the full patient journey for more value-driven, shared pharma/payer goals.
The Market Access Themes
Build the market access ecosystem:
Foster genuine payment innovation with stakeholder collaboration to match rapidly increasing treatment effectiveness
Access at Day 1:
Make market access a company-wide imperative, from the start of development through commercialisation
Translate patient to payer value:
Find KPIs which justify pricing models through measuring real patient journeys
Big data, bigger opportunity:
Ensure real-world evidence meets payer standards to guarantee decision-making impact
Innovation
Get yourself out of your comfort zone to explore the new frontiers of medicine, from the digitome to advanced genomics via blockchain, AI and digital therapeutics.
We are pleased to introduce The Innovation Stage in the exhibition hall, putting the spotlight on cutting-edge technology and award winning case-studies to address the multiple challenges and opportunities in the pharmaceutical industry.
The Innovation stage will host short, sharp presentations. These include some of the most innovative companies working in areas covering design thinking, VR/AR, Gamification, Blockchain, Genomics, Behavioural Science, AI/Machine Learning and Chatbots.
Angehängte Dateien
See why pharma executives come to ...