Wien-Landstraße,
Österreich
Ungargasse 60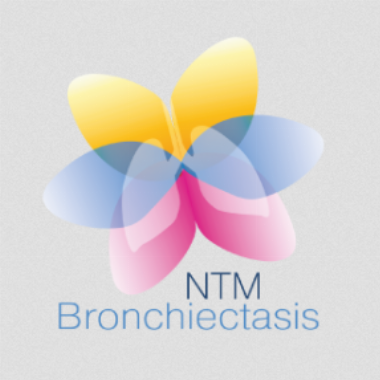 European NTM & Bronchiectasis Workshop
Dear Colleagues and Partners,
We are glad to invite you to the European NTM & Bronchiectasis Workshop, held in Vienna from July 6th to July 8th, 2019.
Pulmonary nontuberculous mycobacterial disease and bronchiectasis are two hot topics in the recent literature.
The diagnosis of pulmonary nontuberculous mycobacterial disease and the decision to treat must incorporate several clinical, microbiological, and radiographic features. Although guidelines have been published to aid the clinician in making such decisions, the available evidence indicates that adherence to established guidelines is poor.
An increase in NTM pulmonary and extra-pulmonary morbidity and mortality has been documented worldwide, especially among patients suffering from chronic respiratory diseases, including bronchiectasis, chronic obstructive pulmonary disease (COPD), or cystic fibrosis (CF), as well as among HIV-positive and other immunocompromised patients.
In the 10 years that have elapsed since the last multispecialty society guidelines were published, substantial work has been done by investigators worldwide in an attempt to answer key questions related to the epidemiology, prevention, diagnosis and treatment of NTM pulmonary disease. Despite the increased recognition of this group of microorganisms and the important role they play in chronic, pulmonary infectious disease, there are crucial unanswered questions that remain.
The prevalence of bronchiectasis in the UK rose by 40% between 2004 and 2014, with similar increases noted worldwide.
In September 2017, the European Respiratory Society published guidelines for adult bronchiectasis, which represent the first international standards of care for the disease following several national guidelines produced in the past decade. These guidelines show how far we still are from being able to deliver effective treatment in bronchiectasis.
Registries enrolling large numbers of patients are now reporting on patients from the United States and Europe and we have some insight into the disease in China as well. Our understanding of the microbiology of bronchiectasis is improving and important data have been published on the vicious cycle that relates inflammation and infection.
The role of macrolide therapy is being refined and the potential for new inhaled antibiotics exists.
Which patients benefit from surgery is also been partially redefined.
Finally, collaborations between investigators in many parts of the world have yielded a better definition for a bronchiectasis exacerbation. The evolution of our understanding about this very heterogeneous disease is remarkable but we also await further translational studies and clinical trials to guide the care of individual patients.
There is a clear need for better education and improved knowledge of NTM pulmonary infection and bronchiectasis management.
The EUROPEAN NTM & BRONCHIECTASIS WORKSHOP (Vienna, July 6th – 8th, 2019), in the historical amazing framework of the Austrian capital, will give the opportunity to discuss and analyze the different diagnostic techniques, the role of new drugs and the optimal management of these two important diseases.
Looking forward to meet you in Vienna!
Your Sincerely
Professor Stefano Aliberti (Italy)
Professor Francesco Blasi (Italy)
Professor James D. Chalmers (UK)