Wien-Leopoldstadt,
Österreich
Messeplatz 1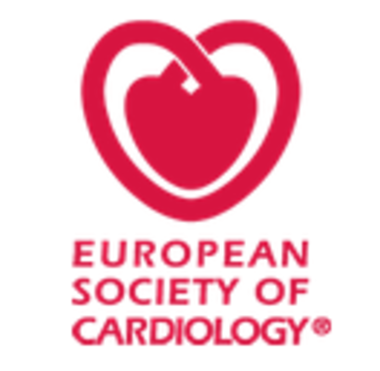 EHRA Europace - Cardiostim 2017
EHRA 2017

Get the latest research discoveries, learn from renowned experts and exchange with your peers.
Conducted by EHRA and the Working Groups on Cardiac Cellular Electrophysiology and e-Cardiology and the Grown-up Congenital Heart Disease Working Group, and organised in collaboration with Cardiostim. This unique partnership emphasises the multidisciplinary and translational approach in modern electrophysiology, in the diagnosis and therapy of arrhythmias and conduction disturbance.
Key figures:

4 days of scientific exchange
1 500+ abstracts and clinical cases submitted
140+ scientific sessions
450+ international expert faculty members
20+ industry sponsored sessions and workshops
2 000+ m2 exhibition space
5720+ healthcare professionals
Important dates

20 Jan 2017: Abstract submission deadline
17 Apr 2017: Early fee registration deadline
18 May 2017: Late fee registration
Why should you attend EHRA EUROPACE-CARDIOSTIM 2017?

Scientific Programme
EHRA EUROPACE-CARDIOSTIM 2017 has a top quality Scientific Programme with four days of scientific sessions. The Congress Programme Committee has agreed on a broad topic list to be presented at the congress. The programme will feature new research discoveries, opportunities to learn from world renowned experts and discussions with colleagues and peers.
International Faculty and Delegates
The congress will be a truly international event; we expect to welcome over 5000 healthcare professionals from over 100 countries. We also have an international faculty who are leading experts in their fields. Gain valuable insight from these prominent professionals from experienced institutions.
Young Investigator Awards
A prize of 1000 EUR and a diploma will be awarded to the winners of each category.
There will be two awards sessions, one each for Basic Science and Clinical. Winners will be announced during the Closing and Awards Ceremony on the last day of the congress.
Abstracts
This year we predict a record number of abstract submissions! This is an excellent place to get your work noticed. Also this is a great opportunity to network and exchange knowledge with other Abstract presenters.
Industry Exhibition
There will be 1800m2 of exhibition space, allowing you to meet our industry partners and see their very latest developments and updates.
Programm
Topic List

For your convenience, most scientific sessions are arranged by topics to suit your needs and interests & to allow you to compose your personal programme with your favourite sessions and presentations.
Atrial fibrillation (AF)
Clinical and epidemiological aspects
Mechanisms
Antiarrhythmic drugs
Catheter ablation
Surgery
Pacing
Atrial fibrillation ablation
Anticoagulation
Traditional ablation
Tools: catheters, sources, mapping, navigators
Indications
Results
Surgery
ICD
Primary prevention
Secondary prevention
Technical aspects
External defibrillation
Cardiac Pacing
Devices
Leads
Indications
Results
Cardiac resynchronisation therapy
Technical and imaging aspects
Indications
Results
Monitoring tools
Lead management
Syncope
Basic Science in Arrhythmias
Mechanism
Genetics
Pharmacology
Cardiac arrhythmias, non invasive
Clinical mechanisms
ECG and eCardiology
Autonomic nervous system
Others
Ventricular tachycardia ablation
Pharmacology and cancer chemotherapy
Basic Electrophysiology
Genetics
Remote monitoring
New implantable devices
Arrhythmias in athletes
Nurse, Allied Professional, other
ECG interpretation
Paediatric / Pregnancy
Registries and surveys
Scientific documents and Guidelines
Young electrophysiologist / Women in electrophysiology